How to Find and Target Customers Online
One of the best ways to make your advertising truly impactful is through campaign personalization. Tailoring you messaging (based on context, stage in the customer journey, and what your customers are saying about your brand) ensures that you're speaking directly to customers' biggest wants, desires, and pain points.
In this webinar, AdRoll and Digimind will show how you can use a smart social media strategy to understand brand reputation, customer sentiment, and market trends. That way creating effective retargeting and prospecting campaigns—across the web—is a piece of cake.
How to leverage social data to identify your key audience across Facebook, Twitter, LinkedIn, and Instagram.
How to effectively listen to conversations about your brand and industry.
How to use this data to create retargeting campaigns across the web and social media.
How to create high-intent audience sets from data about your current customer base.
And more!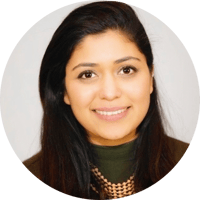 Hiba Haider
US Campaign Marketing Manager
at Digimind
Hiba Haider is the campaign marketing manager at Digimind, a Social Media Intelligence Solution designed to help marketers use social data to make insight-driven business decisions. For the majority of her professional career, Hiba has specialized has been in demand generation and performance marketing for B2B martech companies. As a marketer herself, she enjoys working at companies where her department is the primary end-user of the product or service offering.
Share